A head trauma I received as a baby had resulted in a hearing loss.  The trauma had created a positional issue with C1/C2, although it didn't clearly present itself until my mid-thirties.  I was active in different types of sports up until a very small push forward in a vertebra began a cascade of functional issues and intense pain.  For 15 years I consulted professionals such as, osteopaths, physical therapists, neurologists, rheumatologists, and chiropractors to name a few.  A specialized x-ray, different from traditional views, finally revealed the structural issue which was causing the subsequent spinal compensations.  Now we could see it but I was still falling between the disciplinary cracks in terms of the helpfulness of traditional treatments.  I sought help at ProTouch Rehabilitation and the pain I had experienced in so many areas of my body went away- on the first visit!  Functional difficulties corresponding with structural compensations went away as time progressed.  I can't thank Steve and ProTouch enough for giving me my life back!!!
I herniated 3 discs in my lower back and was bed-ridden for 7 months.  I was taking very strong muscle relaxants and going to one chiropractor after another hemorrhaging money until I found Dr. Steve and Protouch Rehab.  I went from bed to being able to walk upright to being back in the gym lifting weights again and it was all because of Dr. Steve, his structural correction technique and the other tools and therapy he brought to bear on the problem.
Steve really cares about getting his patients healthy and has gone above and beyond like no other health provider I've heard of has.  I've recommended him to family and friends, most that have gone have seen quick results.  It can, however, take some time to get the results you need.  His treatments are a fix to the root cause, which in my case took several years of treatment but not everyone had a car fall on them and crush them.   I think most people are starting off better than me.  In the process of fixing my back problems the therapy also fixed my knees, shoulder and elbow issues.  I can do deep knee bends better than I could at 22.  Friends from Canada even come to Dr. Steve if their problems are severe because they know it works.  If you're having health problems just go see him.
Steve has been a blessing to me. He has helped me with my advanced sinus issues and avoiding surgery. No medical doctor has been able to but Steve has in a healthy non invasive way! I am grateful and look foreword to a full recovery.
When my shoulder injury of 2 years ago was impacted I though it would just fix itself and go away. So after three months, I finally made my way back to see you and am so glad I did. In a few short sessions I went from a state of constant pain and discomfort with limited range of motion to a pain-free state.
It's interesting to see how your skills have matured over the past two years. Whereas you were good then , your are energetically aligned and working at a very high level now.  It's really wonderful that you've chosen the path of a healer.  You are gifted, non-judgemental and direct. You have a way of addressing exactly what is happening in the moment and make others feel so safe in your care.
I look Forward to seeing you as needed for tune-ups  ...so expect for me to make quarterly appointments an a minimum. Again, thank you from the bottom of my heart for your love-centered care.
Many Blessings,
January of 2006 Julie Devine pulled her hamstring playing softball and was out for several months. She went to a few doctors, therapists, and a personal trainer but her condition worsened. In fact, she was on crutches at the party in April and had given up on the season.  Her personal trainer recommended that Julie go see a friend of his, Stephen Spencer, a MAT therapist. When Julie arrived with her husband to see Stephen, she was in tremendous pain. After just one session with Stephen, Julie was almost completely pain free, and able to move about without her crutches.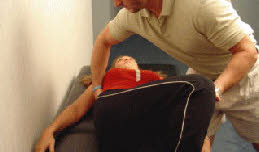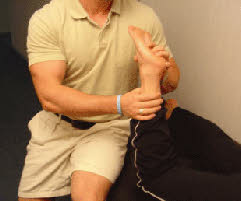 The work that Steve is doing is remarkable.
Steve Spencer is not only concerned about his clients being fit, and living a healthy lifestyle, but also how they feel. Through his excellent communication skills, he is able to help his clients address their issues and get them on a road to quick recovery.
I was having problems with kidney stones. I had been hospitalized for them. Three different times. I told Dr. Steve about my problems and he suggested that I try the methyl genetic nutrition DNA program. So I did! I am thrilled! Had a physical with my general practitioner. He was amazed at the difference in my blood work. Everything had improved: My vitamin D level, cholesterol, A1C, kidney function, liver function and everything else he looked at were ALL normal. Thank you Dr. Steve for your help.
- Dena Stoxen
Stephen is an absolute master. Beyond being professional and patient, his knowledge and continued education clearly demonstrates his commitment to offering his clients state-of-the-art services.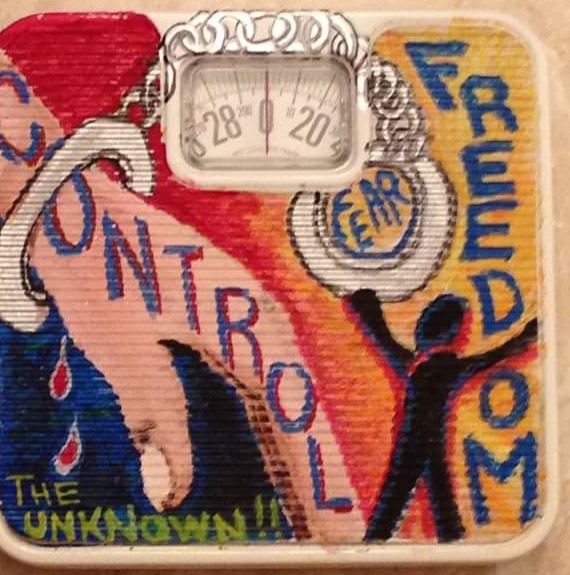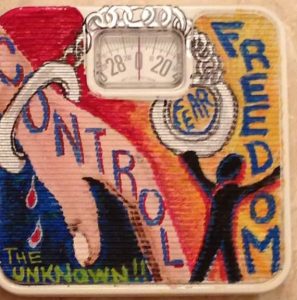 Protouch Rehab and Dr Steve Spencer brought me from dysfunctional eating to a healthy relationship with food and a change in lifestyle. I was locked to my bathroom scale forever fighting with numbers, nothing made sense. Now with the help of Protouch Rehab I can unchain myself from the scale, trust what I am learning as I develop a healthier understanding of food, how to eat and live with a much healthier lifestyle and a better perspective of how and what food does for me. While diets may help you lose some weight temporarily, lifestyle change is the key to long-term weight maintenance and health. With the help of Dr Steve Spencer, I finally found freedom from food and from my ongoing battle with my scale and dysfunctional relationship with food to the HUNGER OF WANTING MORE KNOWLEDGE of the benefits of food and a healthier me. Again with the thanks to Protouch Rehab and the expertise of Dr Steve Spencer my real journey just began. (Note: Image is my painting on my old scale)
Dr. Steve gave me my life back when I was hopeless. I managed to get myself into two unfortunate health situations. The first time, I was diagnosed with an "incurable" virus. I had 5 visits with Dr. Steve, and it has been over three years since I've had a single symptom.
The second time around, I couldn't have been more miserable. I had my period for three months straight, my hormones were completely messed up, I could hardly get out bed due to exhaustion. My body felt as though it was battered. Of course, every gynecologist I've ever seen wants to put my on birth control and call it a day, despite my aversion it. Finally, after months of trying to heal myself naturally, I called Dr. Steve to see if he could help me. I went into his office, he took the raw data of my DNA from 23&me, matched it up against my symptoms and tested me for a few things. He found the root of the problem, gave me four supplements to take for three months, and in less than 24 hours I already felt 75% better. I am so thankful to have found him.
He knows how the human body works more than anyone I have ever met. More than just knowing how it works, he also is able to implement healing by treating the root of the problem.
Dr. Steve, I can't thank you enough for helping me live my best life. I'm excited to keep growing and healing with your help.